Join Today

Join today and enjoy the Catholic Unattached Directory completely

FREE

for two months. Once registered you will be entitled to download a

FREE

eBook on love and marriage. This book is a classic that has the power to change the world for the better, so why not download more than one copy and circulate them among your friends. To register, click on the following button:


Frequently Asked Questions

Divorced and Separated Catholics

Are divorced and separated Catholics allowed to join the Directory? "Yes" provided everthing is honest and upfront and they are not planning to missuse the Directory to find a sexual relationship that was contrary to the teachings of the Church. For a much fuller treatment of this question click here.

Donations - I would like to make a donation to support your work of bringing Catholics together - is that possible?

Yes. We are heavily dependent on donations to support our apostolate. Please click on the blue "DONATE" button above right.

Photos – Can I include a photo in my profile?

Yes. Once you have joined, you will be given the opportunity to add up to five pictures to your profile. This is not compusory, but is an option that many members appreciate. If you have digital photos, you can upload these FREE. Alternatively contact us and we will be pleased to scan your photos in for you for a modest fee.

Privacy - How is my privacy protected?

We do not include your surname, address or telephone number in the Directory. If you have an email address, we only include it with your permission.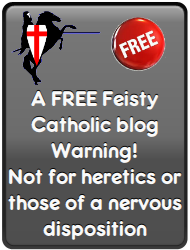 COPYRIGHT CATHUD 2012 - Catholic girls|Catholic women|Catholic men|Catholic dating|Catholic dates