Join Today

Join today and enjoy the Catholic Unattached Directory completely

FREE

for two months. Once registered you will be entitled to download a

FREE

eBook on love and marriage. This book is a classic that has the power to change the world for the better, so why not download more than one copy and circulate them among your friends. To register, click on the following button:


Why Give to the Catholic Unattached Directory?


God is the author of marriage and good marriages are the bedrock of a healthy society, and crucially provide by far the best enviroment for children to grow and flourish. Good sacramental Catholic marriages are the gold standard, and a good Catholic marriage can bring a lifetime of happiness and grace.

We at the Catholic Unattached Directory are committed 24/7 to forming good Catholic marriages. However, the fees we charge do not fully cover our outgoings and without donations we could not be able to continue this apostolate.

Support for such marriages is doubly important when such absurd abominations as gay "marriage" are foisted on society by the godless clowns who govern us.


What your Money Supports

An apostolate such as this is futile unless it is well promoted:

Your donations help with the design, printing and mailing out of posters to Catholic churches and other Catholic institutions. Your donations help cover the cost of promoting the service online via Google Adwords and similar. Your donations will help with the cost of web hosting, web design and programming etc. Your donations make it possible for us to advertise in Catholic periodicals.

The more donations, the better we can promote the service and consequently more Catholics will benefit from it.

Very Easy to Donate

We don't ask you to register or give us any personal details.

Just select your preferred option below and then click the GIVE NOW button.

As a THANK-YOU we encourage you to download a FREE copy of our ebook on love and marriage. This is a great classic that has the power to literally change the world for the better.

"There is no exercise better for the heart than reaching down and lifting people up"

- John Andre Holmes

Our Promise to You

We solemnly promise that we will not rent or sell your information to any other charity.

How Your Donation will Appear on Your Statement

Your donation will appear on your statement very simply as "DONATION TO CUD"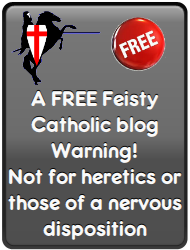 COPYRIGHT CATHUD 2012 - Catholic girls|Catholic women|Catholic men|Catholic dating|Catholic dates